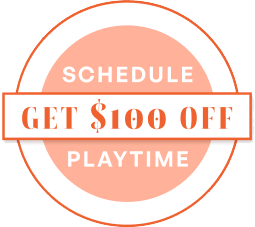 More About Spudz
Hello, I am a White / Black English Bulldog. I was born on August 18, 2023. I come from a USDA licensed breeder that has gone through an extensive background check and have been visited by the staff and managers so that they know we come from the best places possible. I am up-to-date on my vaccinations and de-worming, and I have been seen by a licensed veterinarian with a clean bill of health. While at Safari Stan's Pet Center I will be checked by our veterinarian each week to make sure I am bright eyes and bushy tail until I find my very own "FUREVER" home.

I will go home with:
* A complimentary vet exam and parasite exam
* A discounted spay/neuter certificate
* A 21-day general health warranty, covering all reasonable diagnostics and treatments at no cost to you
* A 3 year hereditary/ 6 month congenital defect warranty
* A microchip with a lifetime activation

In addition I come with a Homecoming Kit which includes:
* A crate fit for the adult size of the dog, a bag of food, toys, treats, training supplies, dental supplies, bathing goods, and more!

I am on the search for my "furrever" family, so please come in for a visit today at our New Haven location or Call 203-901-1003! Make sure to ask a pet counselor about our financing options as well!

I'm not a hypoallergenic breed but I shed light to average.

REGISTRY: AKC
SIRE: Chocolate Tri Twix Ii
DAM: Spring Valley's Bonita

Average sizes and life expectancy of the breed:

HEIGHT
12-16 inches

WEIGHT
Male: 51-55 lbs
Female: 40-51 lbs

LIFE EXPECTANCY
8-10 years

I'm available for purchase today!! For more information please call 203-901-1003.
Traits
Pet traits are ranked on a scale of 1 to 10 with 1 being the lowest and 10 being the highest.
Breed Info
Kind but courageous, friendly but dignified, the Bulldog is a thick-set, low-slung, well-muscled bruiser whose "sourmug" face is the universal symbol of courage and tenacity. These docile, loyal companions adapt well to town or country.
Schedule a Play Date with This Pet!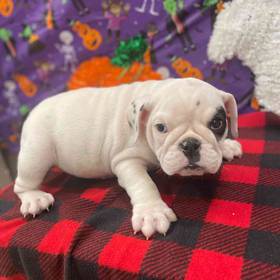 Schedule a Play Date with This Pet!
NEED FINANCING?
We offer you the safest and easiest way to buy a puppy.
APPLY